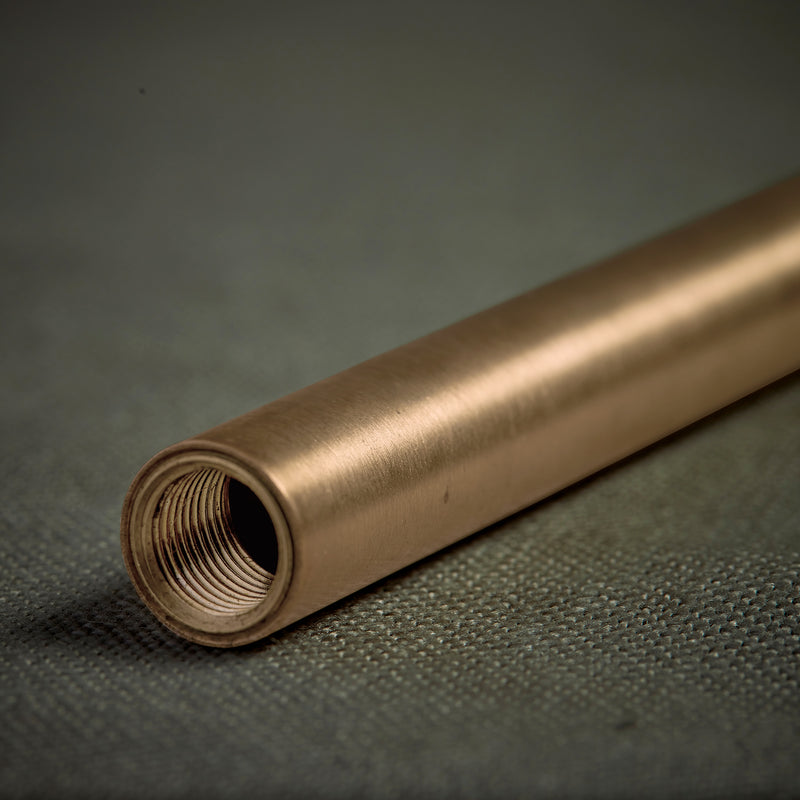 Lighting Accessories
In the Accessories section of the Marz Designs shop you will find a wide range of replacement LED Light Globes, Glass Covers, Pendant Rods and other components to restore your existing fixtures. We have sampled all extra lighting components on the market and only offer the highest quality 110V and 240V LED light globes to replace your old bulbs. Similarly, our replacement glass covers are available in Clear Frosted, White Frosted and Opal finishes in a range of different sizes. If you're unsure about which LED light globe type or glass cover size you require, please don't hesitate to get in touch with our team.
If you are interested in customising your order, we provide additional rods for pendant lights in Brass, Black Powder Coat and White Satin, in lengths varying from 90mm to 700mm.
Despite pre-oiling all of our timber items, maintaining their original appearance and preventing unnecessary tarnishing is important. Though our products are designed to last a lifetime, you can ensure their longevity by implementing a proper care and maintenance routine. For example, we recommend polishing our timber products every 3-6 months using our Osmo Spray Cleaner & Cloth Kit. 
The same goes for Marz Designs' brass products. Available in a number of different finishes including Raw, Machined with Clear Coat and Clear Powder Coat, brass has a reputation for aging. See our Brasso and Scotch Brite Sanding Pad products and find out more about how to care for them here.

At Marz Designs, we offer a range of replacement parts and tools for you to care for your products. Our attention to detail in the manufacturing stages of lighting design gives us an inherent understanding of how best to maintain your timber, ceramic, brass or glass componentry.