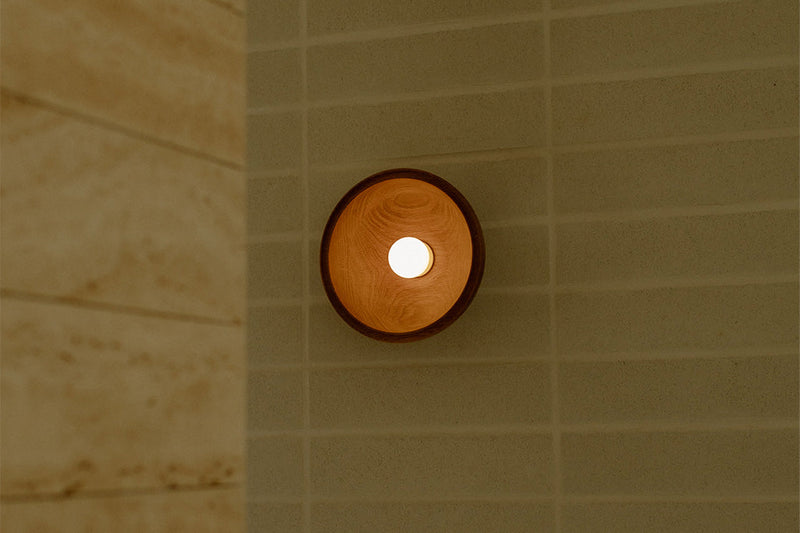 Surface Mounted Lights
Step into the world of bespoke illumination with the 'Surface Mounted Lights' collection by Marz Designs. Expertly handcrafted by local artisans, these lights highlight our unwavering dedication to contemporary aesthetics and sustainability initiatives.
The draw of the Selene Surface Sconce is an expression of modern design. It transforms your ceiling light or wall light experience into a soft, inviting illumination. This piece brightens your space and sparks conversation.
The Terra 0 Short Articulating Surface Sconce combines utility and elegance with its flexible design, providing personalised illumination at your fingertips. This surface sconce is more than just a lighting fixture—its minimalistic charm highlights the features of your space.
And the Bright Beads Disc Wall Light is a testament to our philosophy of thoughtful consumption and longevity. Its unique design casts a glow, breathing life into your walls with the natural wood aesthetic. This wall light demonstrates our commitment to design and sustainability and symbolises our celebration of natural materials.
Explore the stunning Surface Mounted Lights collection by Marz Designs, where each ceiling light, wall light and surface sconce shows our passion for craftsmanship, embodying a fusion of the old and new.