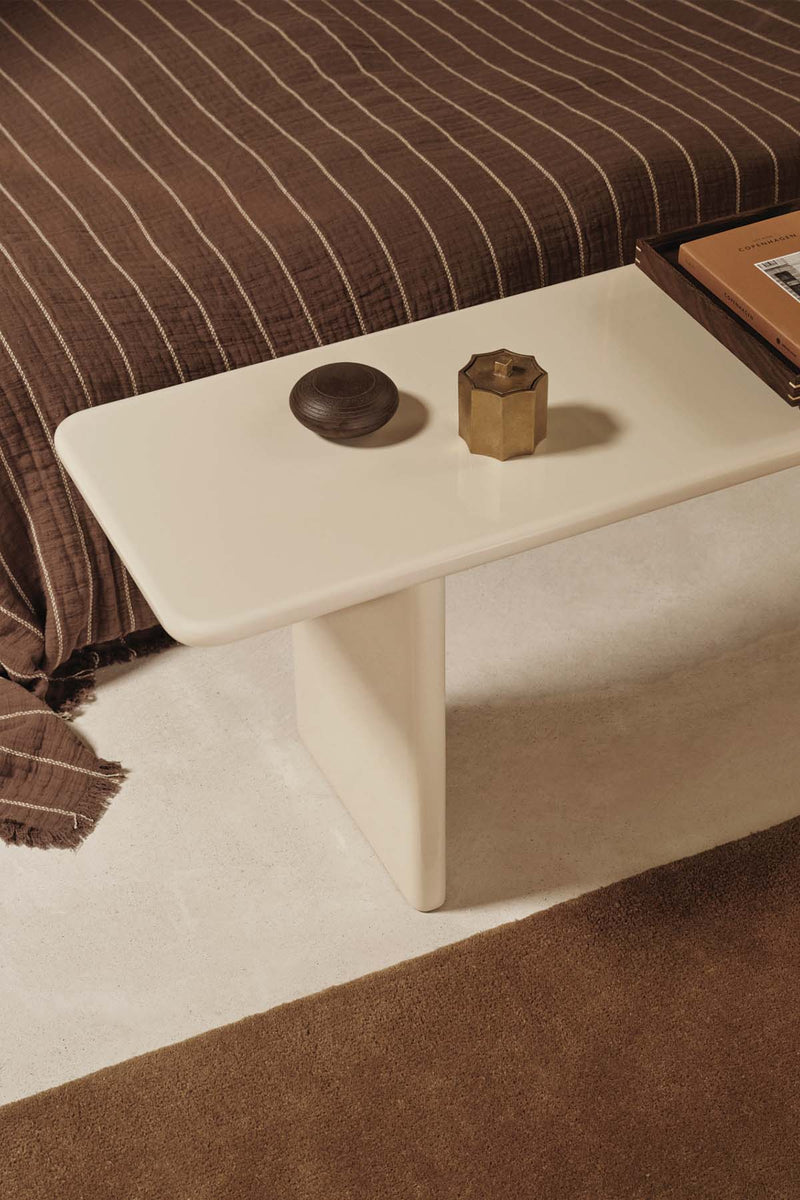 Furniture & Rugs
Furniture plays a significant role in the making of a home. Simply imagine your home or apartment without furniture. While your chairs, tables, sofas and beds all serve a practical purpose, they also have the ability to transform a space. Whether it's a statement, occasional chair or shelving for the home office, furniture can communicate an aesthetic. 
Marz Designs curates a number of key pieces from national and international furniture designers including Melbourne-based designer, Alison Frith, and Copenhagen-based Ferm Living. Each piece of furniture in the Marz Designs Shop has been handpicked for a number of different reasons, but ultimately, its distinctive form. The soft curves of the Rico Sofa are contrasted with the hard edges of the Flod Table – its galvanised, powder coated steel frame offsetting a difference in materiality with pure function.
A terrene colour palette resonates throughout the entire Marz Designs Shop, with neutral and moody tones that are complemented by splashes of colour found in our Homewares section.
A Desert Lounge Chair is the perfect companion for relaxing with a book in a sunlit room. A Haze Vitrine cabinet in its sleek, contemporary design playfully conceals drinks, glass and dinnerware through wired or reeded glass. And Frith's one-of-a-kind Ceramic Plinth with its subtle variations of the hand, make the perfect side table or sculptural statement.
Regardless of the furniture item, Marz Designs collection carefully pairs a number of different industrial and natural materials to bridge the gap between practicality and art. Despite personal preference, these unique and homely pieces were selected for everyone, and can exist as a focal point of any space within the home, or delicately blend into your current styling.
Find your next piece of furniture at Marz Designs.