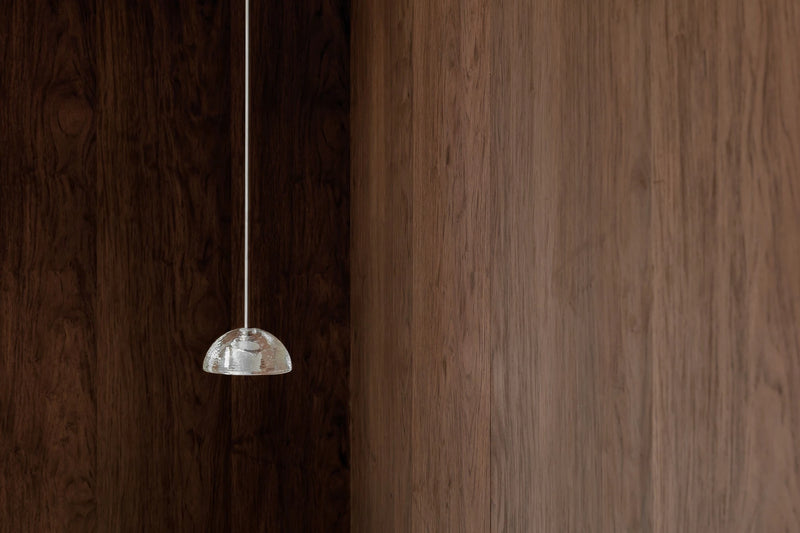 Glass Pendant Lights
Step into a world of elegance and simplicity with Marz Designs' exclusive Glass Pendant Lights collection. Our curated selection features the Lini and Orb series, each embodying a unique blend of timeless aesthetics and modern innovation. Experience the transformative power of these handcrafted glass pendant lights, available in a range of sizes and finishes to perfectly complement your space.
Lini Series
The Lini Pendant Light captivates with its elongated fluted cylindrical form, emitting a warm, diffuse light through layers of opaque and clear glass. Whether hung individually or grouped to create a focal point, the Lini series offers versatility in design, making it a stunning addition to both residential and commercial spaces.
Orb Series
Simple yet timeless, the Orb Pendant Light is a testament to minimalist elegance. Featuring a glass globe available in 95mm or 200mm sizes, this pendant light is a great complement to any room, blending seamlessly with its surroundings while offering a classic touch. Choose between clear or frosted finishes and various metal accents to create a bespoke lighting experience.
All our pendant lights are crafted with meticulous attention to detail, using the finest materials to ensure longevity and durability. Incorporating energy-efficient LED lights, these pendants not only enhance the beauty of your space but also promote sustainability.
Elevate the ambience of your home or office with the mesmerising collection of Glass Pendant Lights from Marz Designs. Experience the blend of artistry and innovation, and enjoy the radiant glow of these exquisite pieces for years to come.