BRASS LIGHTING
At Marz Designs, we're more than just a designer lighting & homewares business – we're a tight-knit group, deeply passionate about lighting up your spaces. Our journey with brass lighting has been an intimate one. Every brass piece we craft carries a story, a touch of our personal passion and our genuine care for the spaces it will illuminate.
When we talk about brass lighting, we aren't just discussing a design trend. For us, every brass light fixture is a canvas, a reflection of our meticulous dedication. The varied styles of our brass lights come from a place of deep creativity, and we've made sure that while these pieces exude sophistication, they also promise longevity. Sustainability isn't just a buzzword for us – it's a commitment. The brass we use not only shines bright but is durable, ensuring these lights become enduring parts of your homes or establishments.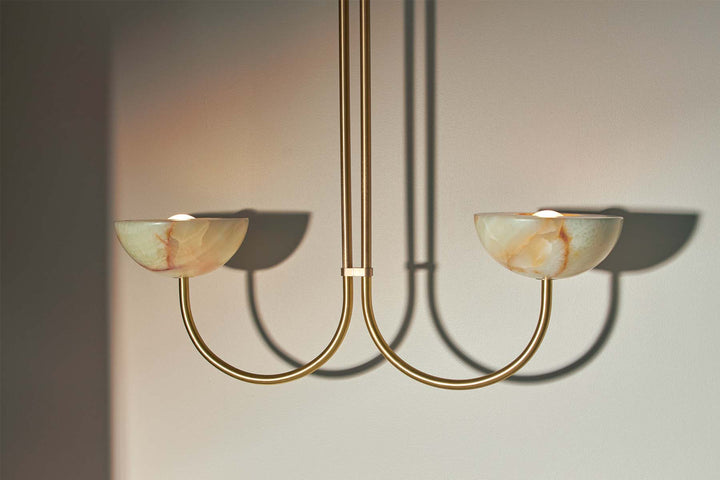 Brass Pendant Lights
Our hand-crafted brass pendant lights aren't just functional; they're art pieces, making rooms come alive with their warm, golden glow from our Glass Light Shades - small or large, white frosted or clear, each gives an even light across your space.
Our designs, though rooted in timeless aesthetics, never feel out of place in contemporary settings. Whether you're looking for an iconic statement like the Attalos Pendant Light or something classic like the Terra 1, our designer lighting has got you covered, no matter the size of your room or the mood you wish to set.
CLICK TO VIEW PENDANT COLLECTION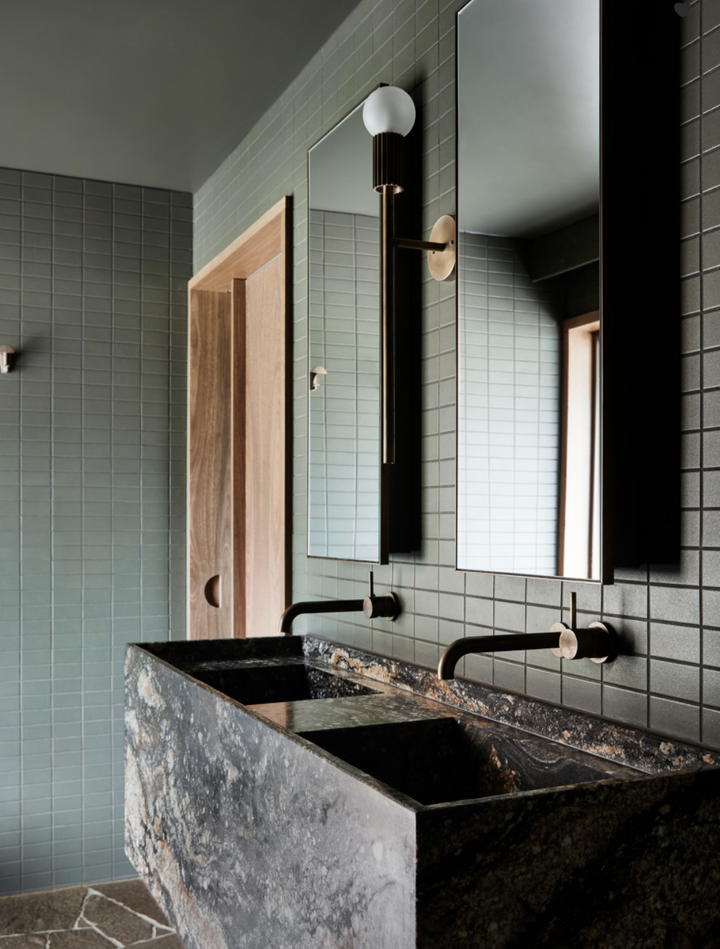 Brass Wall Lights
Wall lights, often the unsung heroes of design, can redefine spaces. Our brass wall lights not only illuminate but also amplify the beauty of interiors and exteriors. Each design has been thoughtfully crafted, ensuring they are both a statement and a source of warmth and comfort. The Attalos Wall Light stands out and reminds you of ancient torches and lanterns in Greece, and our Terra 0 Long Articulating Wall Light gives flexibility to direction and design. Colour and material work together to ensure any of our lights can fit your space and further elevate your vision.
CLICK TO VIEW WALL LIGHT COLLECTION
Brass Lighting: A Choice for Hospitality
Beyond homes, we love working with our trade clients. We know that in the realm of hospitality, ambience is everything. Our brass lighting pieces have been specially crafted to elevate cafes and restaurants, hotels, clubs, music halls or any other venue you could imagine. The warmth that brass brings is unparalleled, making dining not just a meal, but an experience. Our pieces have found homes in many upscale establishments and we always ensure they blend seamlessly into the existing design, enhancing both the aesthetics and the dining experience. Out of the way, yet eye-catching.