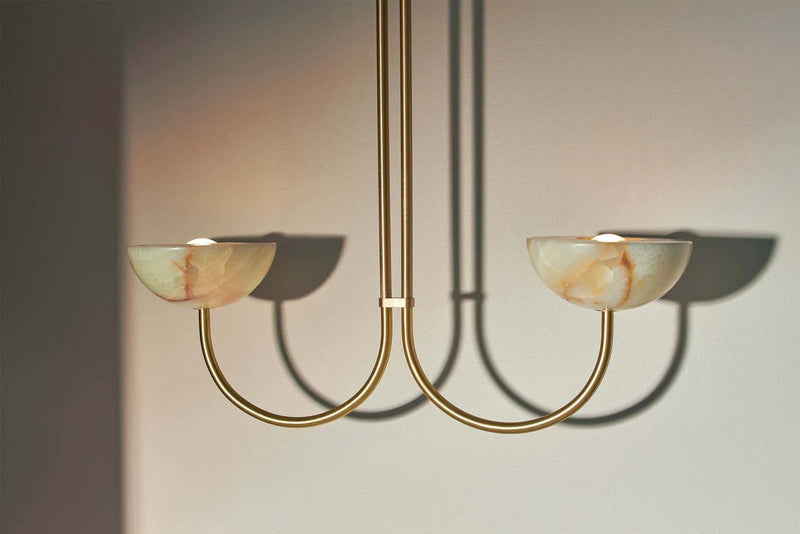 Brass Lighting
Illuminate your space with the golden hues of Marz Designs' Brass Lights collection. Our meticulously crafted range showcases the timeless allure and sophistication that brass brings to the modern home. Whether you're looking to infuse a touch of vintage charm or contemporary elegance, our brass lights are the epitome of style and functionality.
Each piece is designed with a keen eye for detail, reflecting a rich history of craftsmanship while embracing the latest trends in lighting design. From sleek and minimalist fixtures like the Terra 0 Long Articulating Wall Light, to intricate and ornate pieces like the Lini Pendant Light, our brass lights are designed to be the centrepiece of any room.
Brass, known for its durability and versatility, stands the test of time, offering a long-lasting and sustainable choice for lighting solutions. Its warm golden tones bring a rich depth to interiors, complementing a wide range of colour palettes and styles. Whether gracing a chic urban loft or a traditional home, our brass lights add a touch of class and sophistication.
We are committed to promoting sustainability through our product offerings. Our brass lights feature energy-efficient LED technology, ensuring that you enjoy not only the beauty and warmth that these lights bring but also the benefits of reduced energy consumption.
Discover the difference with our Brass Lights collection. Our commitment to quality and innovation promises not only beautiful designer lighting but also a work of art that enhances your space. Elevate your interiors to new heights of elegance with the Brass Lights collection from Marz Designs.